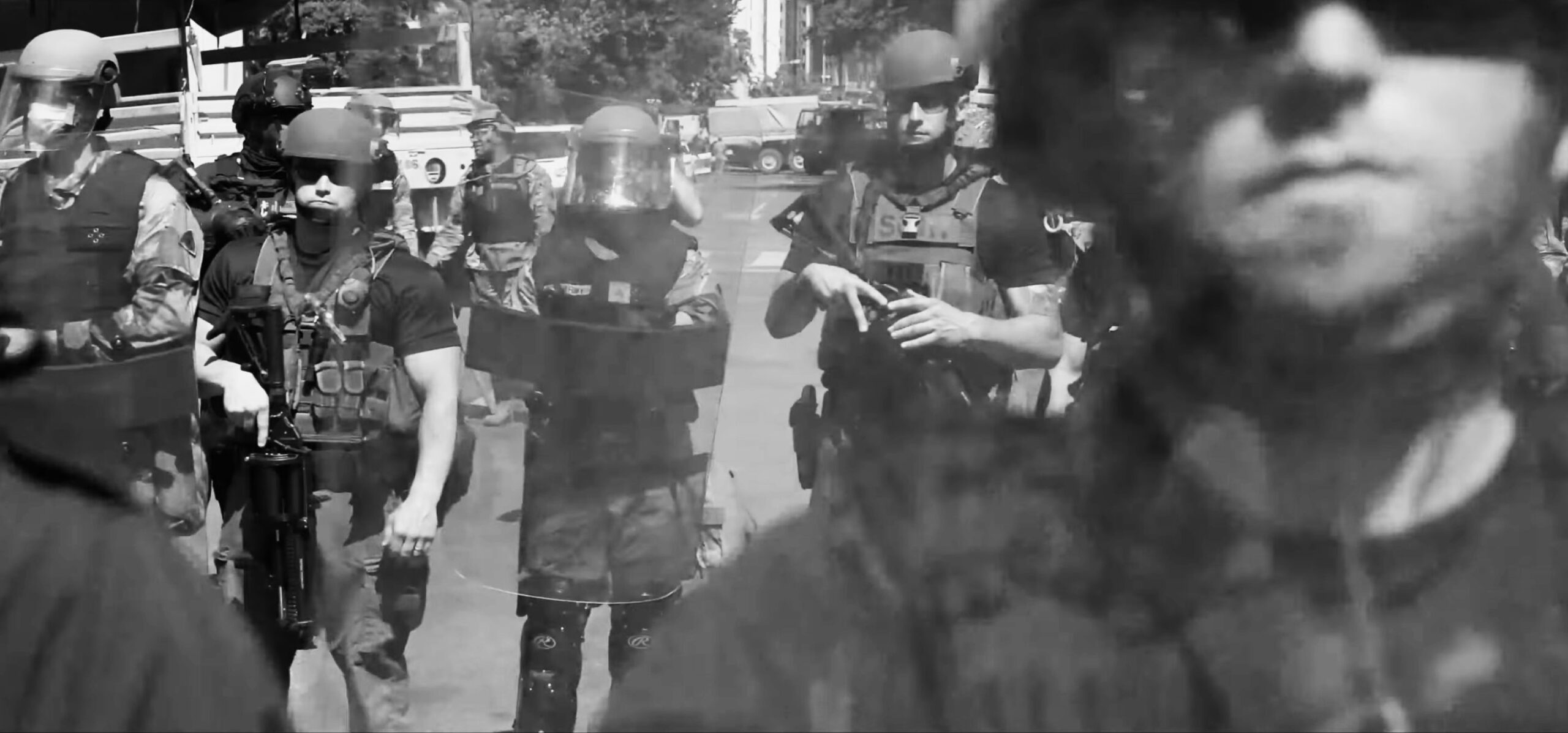 Podcast: Download (Duration: 54:55 — 37.7MB) | Embed
Subscribe: Apple Podcasts | Google Podcasts | Stitcher | RSS | Subscribe to Podcast
Corporate media and gatekeepers try their best to ignore the national Movement Against Racism. And they also ignore ongoing police brutality against peaceful protesters. We speak to ACLU DC attorney Scott Michelman, who is suing the Trump Administration and DC's police department. And this month's episode of the F-Word on fascism: After more than a decade of doing the bidding of corporations, seizing homes of Americans and poisoning communities with fracking, drilling and pipelines, the Federal Energy Regulatory Commission may be forced to end its abuse. We speak to veteran human rights and environmental activist Ted Glick.
Headlines: Anonymous federal police shoot Portland protester in the head with "non-lethal" bullet and fracture his skull… Call for felony charges to be dropped against 87 peaceful protesters in Kentucky… An update on racist statues in DC… Asheville, North Carolina City Council approves reparations for African-American residents…Workers are set to walk off their jobs Monday July 20 in the Strike for Black Lives…A Proposal for The Breathe Act… 2.23 million people filed unemployment claims for the week ending July 11… Can schools reopen?…Washington Teachers Union President Elizabeth Davis… Culture and Media: Grayzone.com… Concert for Cuba July 18-19… Saving Moses African Cemetery in Bethesda, Maryland from desecration… In History: Remembering Bastille Day and Sandra Bland.
The show is made possible only by our volunteer energy, our resolve to keep the people's voices on the air, and by support from our listeners. In this new era of fake corporate news, we have to be and support our own media! Please click here or click on the Support-Donate tab on this website to subscribe for as little as $3 a month. We are so grateful for this small but growing amount of monthly crowdsource funding on Patreon. You can also give a one-time or recurring donation on PayPal. Thank you!