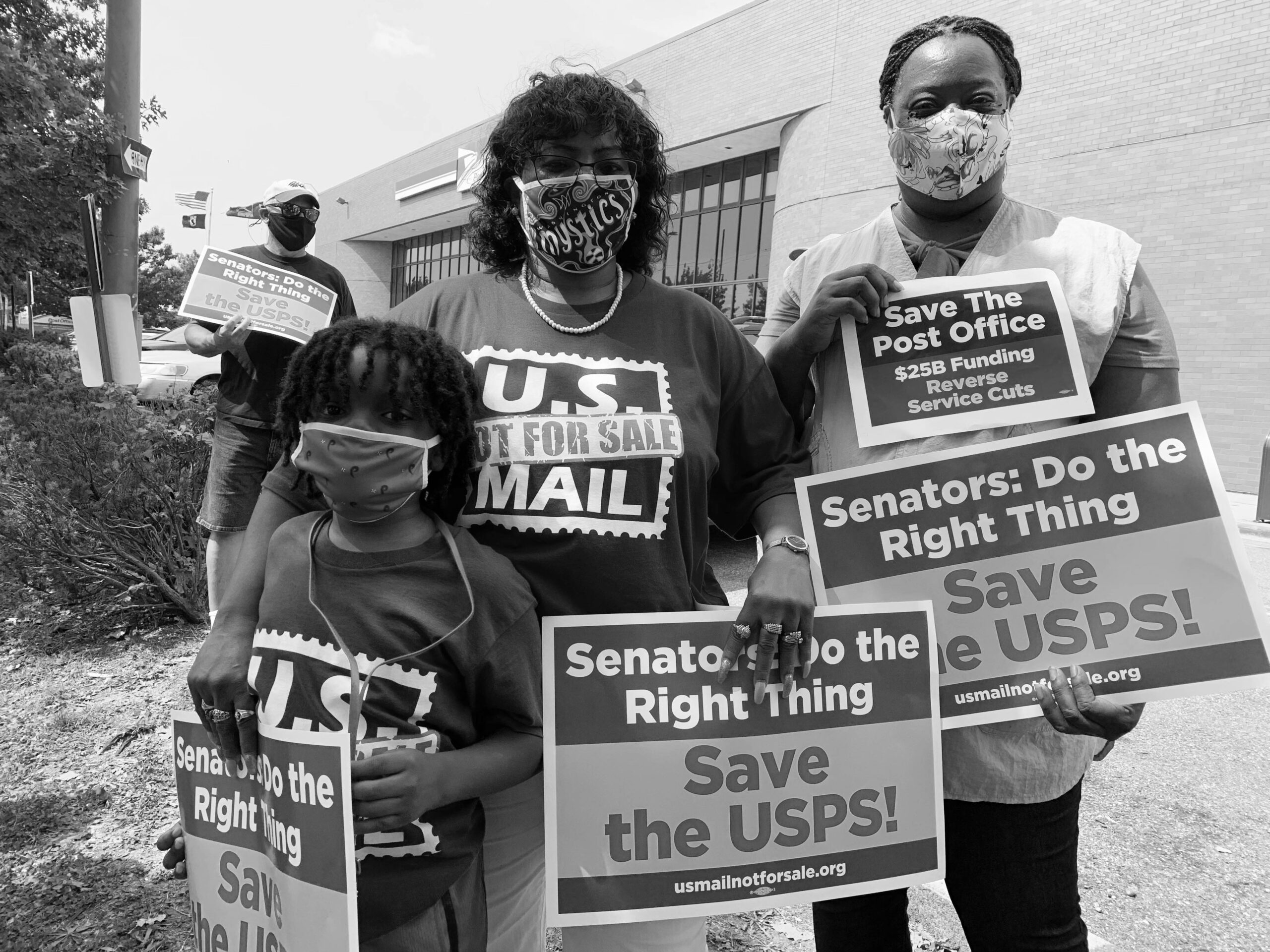 Podcast: Download (Duration: 54:56 — 37.7MB) | Embed
Subscribe: Apple Podcasts | Google Podcasts | Stitcher | RSS | Subscribe to Podcast
After a White teenager kills two unarmed Black Lives Matter protesters in Wisconsin, his violence is not mentioned by speakers, including Donald Trump, at the Republican National Convention. Instead, the speakers slander the racial justice movement. Gerald Horne joins us. And Americans in DC and around the country rally to support our public postal service, not just to protect mail-in ballots but also to support beleaguered American workers. Plus Jon Jeter on media, headlines on Kenosha and more.
Bonus content with Jon Jeter on our Patreon channel.
Headlines: Protesters took to the streets and are taking to the streets of DC for various causes and actions this week: Chris Smalls and the Congress of Essential Workers rallied and set up a faux guillotine outside the DC mansion of Amazon CEO Jeff Bezos…The first convention of the Movement for a People's Party is happening online Sunday, August 30th at 4pm…DC's homegrown drum dance music, go-go, formed the soundtrack for a demonstrations outside the home of Postmaster Louis DeJoy and near a RNC Convention event at the White House…A rally in support for the postal service and postal workers…The Party for Socialism and Liberation is on the DC ballot for the November presidential election…Chantal James attended a virtual meeting discussing strategies to protect the National Arctic Wildlife Preserve…Openings for Palestinian culture and art…The New March on Washington.
The show is made possible only by our volunteer energy, our resolve to keep the people's voices on the air, and by support from our listeners. In this new era of fake corporate news, we have to be and support our own media! Please click here or click on the Support-Donate tab on this website to subscribe for as little as $3 a month. We are so grateful for this small but growing amount of monthly crowdsource funding on Patreon. You can also give a one-time or recurring donation on PayPal. Thank you!